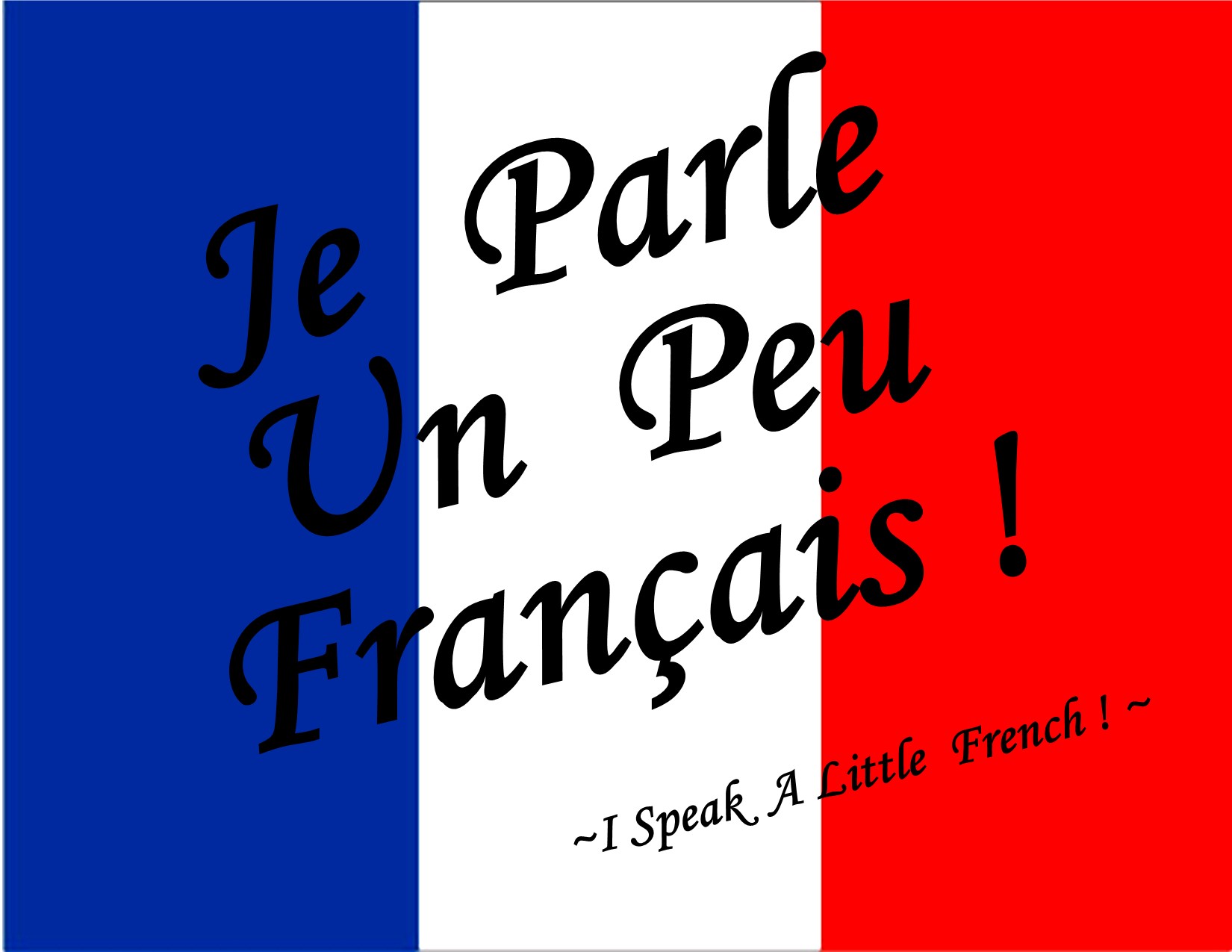 In the beginning of FEETSPEAK's story, Cinnamon and Anmama meet their new neighbors ~ the Bretons. They are a French family of five (six, counting Rudolf, their dog), who have moved to the United States from the Alsace region of northern France.

Jeanne, the middle child, is learning to speak English, while Cinnamon, who doesn't speak French relies on Anmama's ability to speak the language.
 Learning another language can be difficult, but it can, also, be a lot of fun. I chose 10 simple French phrases from the story  for you to share with others, especially if you know  someone who speaks French. It is a very popular language spoken in many countries all over the world.
An exploration of the language, culture, and geography of France are some of the activities included in this Packet.
 

Activity  Contents
Here's a list of the Activities you can explore in "Je Parle Un Peu Francais !" ~ I Speak A Little French !
Map of France with Short Overview
Bordering Countries & Bodies of Water Activity List
French Culture Pages
Alsace Overview
Alsace Activity Images
French & English Word Sort Mat
French Words/Phrases Cards with a Storage Pocket
English Words/Phrases Cards with Answer Card
French Pronunciation Guide
Blank Words & Phrases Cards
Words & Phrases Book Cover with Page Inserts
You'll only need a few Materials to complete the Activities in this Packet.
Materials List
If you are going to make a Master Copy booklet of all the Activities' pages, print the Front & Back Covers on card-stock.

The French~English Game Sort Mat and the Word Cards can be printed on card-stock, too, for durability.
Use heavy quality printing paper for  the maps and info sheets, especially if you are double-siding some of the pages.
You'll need binding materials, like staples, coil/comb, and/or a hole-punch for brads/O-rings for the Master  Copy booklet as well as for the "My French~English Words & Phrases Book".
I have a few Ideas and Suggestions for extending your travels in France.
Ideas & Suggestions
The history of France is a very interesting one, if you're into Old World civilizations.
The French Culture cards may pique your interests as well:
Into Foods from other countries ? Cooking in France is a delicious art~form. Try to create a pastry or twenty.
How about trending Fashion ? France has set the standard for centuries.
Wonder about some of the World's greatest Inventions ? French ingenuity has contributed some of the most wonderful innovations.
Visual Arts your thing ? Architecture, paintings, sculptures, photography, and film-making have all been influenced by great French artists.
How about Literature, Music, and other Performing Arts ? France has definitely gifted the World with more than a few masterpieces.
I hope you'll accept this virtual invitation to explore the fascinating country of France.
You can download, copy, and print this 21-page PDF by clicking on the link below:
The IMAGE CREDITS for this unit are included in the Activity Packet.
If  you have any Questions, Comments, and/or Concerns, please fill-in & submit the Contact Me form located on the Navigation Bar.
 My Next Post: Cinnamon Speaks
COPYRIGHT2021EASHIELDS