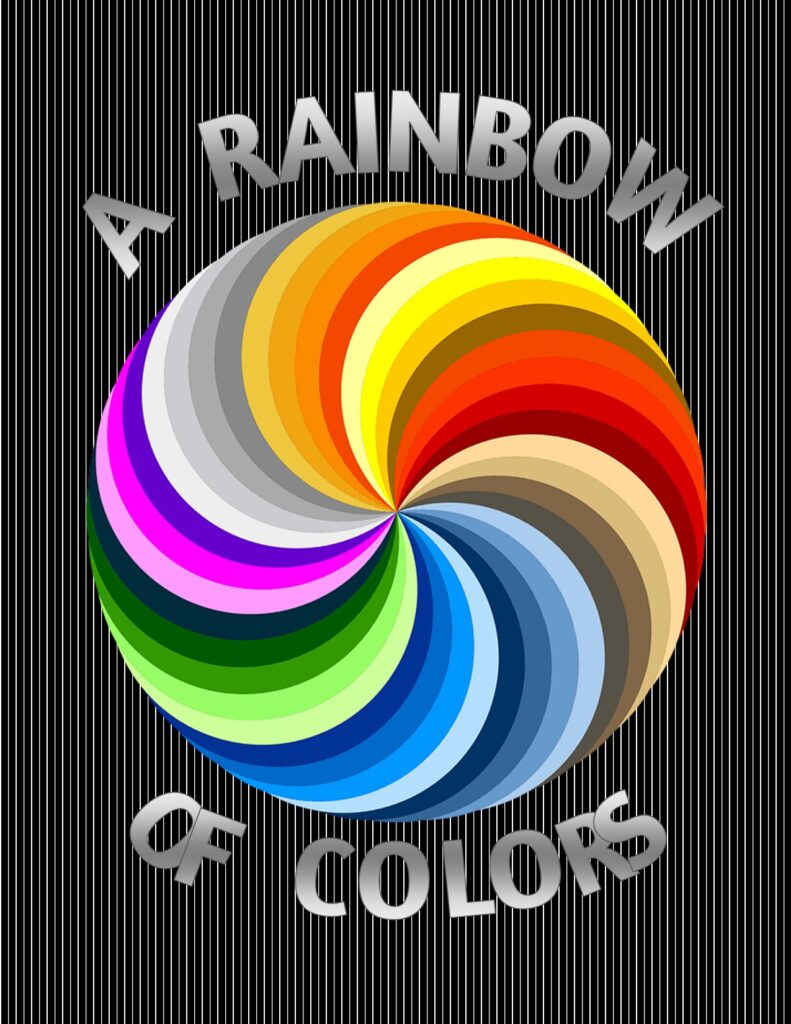 Do you have any favorite colors? Most people do. Sometimes the clothes I decide to wear each day are chosen because of the mood I'm in.
While writing FEETSPEAK, my main character  Lucinda Amelia Ontarion, or Cinnamon, inspired me to Color-Code my chapters.
Her communication with others (and herself) by selecting a variety of colorful shoes helped me to use specific colors  for setting different moods and feelings in each of the chapters.
Adding color  words to your writing can change the mood and expression of your thoughts you want to share: happy, gloomy, joyful, scary, hot, cold….
 Here's a chapter-by-chapter Activity Plan.
Activity Contents
For each of the chapters, I'll list the page numbers of  elements that share the same color as its title.
Then, you can add more descriptive colors to each  of the  chapter's elements  and make them more vivid.
Re-read them, see what you think, and let me know how it changed you perception of the story.
Activities Sequence
Color Palettes
Coloring Words
Chapters 1 ~ 11 Lists
Chapters 1 ~ 11  List Answers
Blank Color Page Template
You won't need many Materials to complete this Activity. However, if you decide to print all of the pages, you will use a lot of colored ink.
Materials List
 In addition to a colored ink cartridge, you will need:
cardstock for front/back covers if you make a booklet
printing paper- white and/or colored
pencil and/or colors
3-hole and/or single hole-punch, binding (coil, comb, O-ring, stapler) if you make a booklet

And, of course, I have a few suggestions….
Ideas & Suggestions
If you are collecting the Activities together in a notebook, use the covers as dividers or slip them in the pocket of a tabbed  divider.
You can double-side copy the Color Palettes pages as well as  the Coloring Words pages on cardstock and/or heavy printing paper.
Use heavy printing paper to double-side copy the Blank Color Page Template and color each one.
Or copy the Blank Color Page Template on colored printing paper.
SO….if you want to complete this A RAINBOW OF COLORS Activity Unit, you can download, copy & print this 42-page PDF by clicking on the link below:
IMAGE CREDITS are included in the Unit.
If you have any Questions, Comments and/or Concerns, please fill-in and submit the Contact Me form located on the Navigation Bar.
My Next Activity Post:  FEETSPEAK'S Story Quilt: Themes & Threads

COPTRIGHT2021EASHIELDS