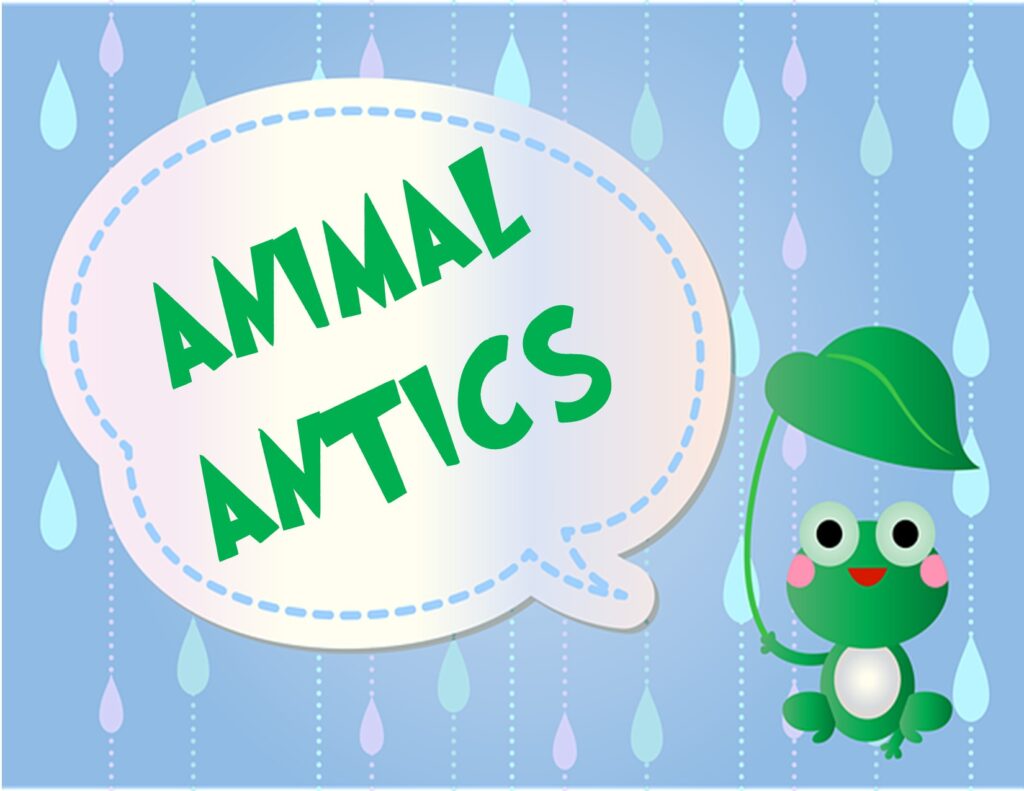 The many animals portrayed in FEETSPEAK influence the story's settings and characters' activities.
This Activity unit, ANIMAL  ANTICS, uses a Figurative Language device called Personification ~ giving   human qualities to non-human things.
Although the realistic fiction animals don't actually speak, their actions can be defined by their thoughts and feelings as part of this Activity's fun. And, of course, in the fantasy dance-tale, however, the animals actually do have a lot to say and help solve the Pixies' problem.
Keep reading for a list of this Activity's Contents as well as the Materials you'll need to complete the unit.
Activity  Contents
Here are some of the Activities included:
Activity Plan
Storage Pocket
Animal Images
Animal Names & Page Number Clues
Animal Talk
Page Clue Answers
Sample Animal Antics Page
You'll need to gather the following Materials to create pages for your ANIMAL  ANTICS Booklet.
Materials  List
You'll need card-stock for the Front/Back covers of your Booklet.
You'll, also, need:
printing paper (white and/or color)
binding tools ( staples, heavy tape, coil/comb, hole-punch for brads or O-rings)
       scissors, glue stick, pencil & colors
a copy of FEETSPEAK
Of course, I have a few Suggestions....
Ideas & Suggestions
You can decide to use other Materials for your Setting Page Inserts, like white or colored card-stock so you can use both sides.
You can, also, find decorative papers, like scrap-booking papers that may have Setting Images you want to use.
You can download and print different Settings from the internet.
Magazines pictures can, also, give you images you want to use as backgrounds and/or include as part of your Settings.
One more idea ~ you can make a poster, mobile and/or triangular diorama with your Settings.
SO….if you want to complete this ANIMAL ANTICS Activity Unit, you can download, copy & print this 15-page PDF by clicking on the link below:
IMAGE CREDITS are included in the Unit.
If you have any Questions, Comments and/or Concerns, please fill-in and submit the Contact Me form located on the Navigation Bar.
My Next Activity Post: FEETSPEAK'S Nature Views
COPYRIGHT2021EASHIELDS